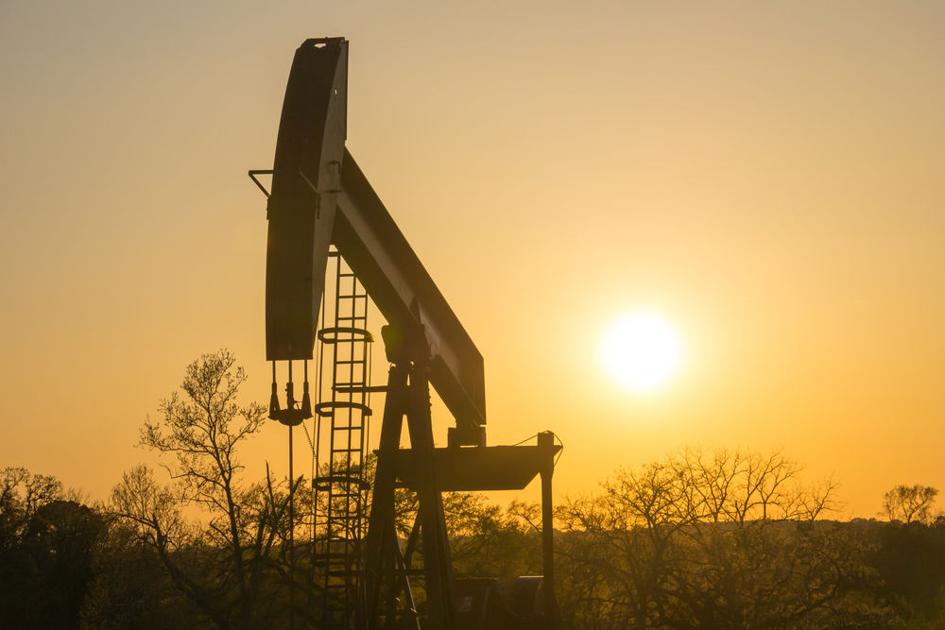 (The Center Square) – Reeves County and Pecos-Barstow-Toyah Independent School District saw dramatic increases in oil and natural gas property tax revenue in fiscal 2020, both receiving the most of any ISD or county in Texas.
Statewide, Texas ISDs received more than $2 billion from taxes on oil and natural gas production, pipelines and gas utilities. Counties received $688 million.
Pecos-Barstow-Toyah ISD received $167.6 million from mineral properties producing oil and natural gas, pipelines, and gas utilities – an increase of 53 percent from fiscal 2019, far more than any other ISD. Reeves County received $74.5 million in oil and natural gas property taxes – an 80 percent increase from last year.
"The oil and natural gas industry is very important to our area," Reeves County Judge Leo Hung said. "It has both a direct and indirect impact on our economy. It is great to hear that Reeves County is currently the top producing county in the state of Texas even though production is significantly down from last year. We are optimistic that production and drilling will increase in the coming months as a result of availability of COVID-19 vaccines and the rebound of our economy."
Independent school districts across the Permian Basin received $978.75 million and counties in the Permian Basin received $334.3 million in oil and natural gas property taxes, the Texas Oil & Gas Association said in a statement accompanying its annual report on the statewide impact of the industry.
"While oil prices plummeted in the wake of the pandemic, the need for products made from oil and natural gas skyrocketed," Texas Oil and Gas Association President Todd Staples said. "Nearly every in-demand product we need to be safe, to save lives and to power our economy – from face shields and hand sanitizers to high-speed internet connections and computers – is made possible by oil and natural gas."
The Permian Basin of West Texas and Southeast New Mexico has produced hydrocarbons for roughly 100 years. In January 2020, it supplied more than 35.6 billion barrels of oil and 125 trillion cubic feet of natural gas.
"Implementing hydraulic fracturing, horizontal drilling, and completion technology advancements during the past decade has reversed the production decline in the Permian, and the basin has exceeded its previous production peak, set in the early 1970s," the U.S. Energy Information Agency states. "In 2019, Permian Basin production accounted for more than 35 percent of total U.S. crude oil production and more than 16 percent of total U.S. dry natural gas production. As of 2018, EIA estimates remaining proven reserves in the Permian Basin exceed 11 billion barrels of oil and 46 trillion cubic feet of natural gas, making it one of the largest hydrocarbon-producing basins in the United States and the world."
While producing a massive scale of product, the Texas oil and natural gas industry has taken the lead in developing environmental solutions to significantly reduce emissions and flaring, the association points out.
"The oil and natural gas industry is the nation's leading investor in emission-reducing technologies and as a result, Americans are breathing the cleanest air in decades, the U.S. leads the world in reducing energy-related carbon dioxide emissions, and methane emissions from oil and natural gas systems are down 23 percent since 1990," Staples said.
According to data from Railroad Commission of Texas, the percentage of natural gas flared out of all the natural gas produced in Texas decreased by 80 percent between June 2019 and May 2020. Last August, the commission reported that less than one half of one percent of the natural gas produced in Texas was flared or vented.
"This progress – and ways to build on it – must be part of more rational discussions about the future of our energy, the environment and the economy," Staples added.
The reports come as President Joe Biden ordered a 60-day pause to new drilling on federal lands and halted construction of the Keystone XL pipeline.
* This article was originally published here
HELP STOP THE SPREAD OF FAKE NEWS!
SHARE
our articles and like our
Facebook
page and follow us on
Twitter
!