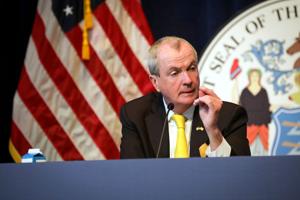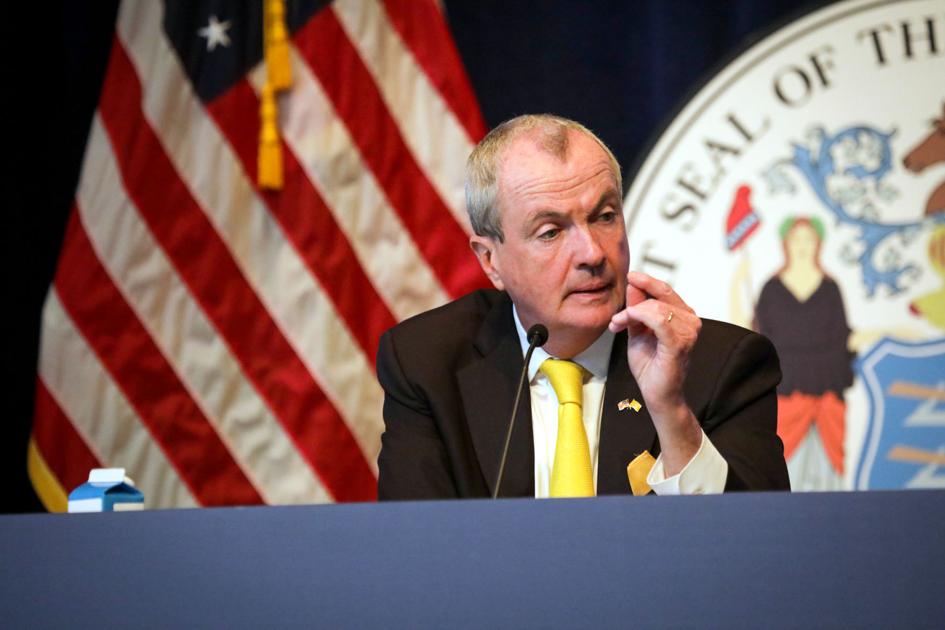 (The Center Square) – There is no shortage of news, or what passes as news today, across the United States.
The headlines many Americans consume – regardless of their choice of news sources – focus on the sensational. And news in 2020 has been nothing short of hyperbolic amid a pandemic that has been dense with state-mandated lockdowns, street protests, riots amid calls for police reform, and, of course, a presidential election cycle that feels as if it has stretched on for years – because it has stretched on for years.
Between the national headlines and the dogged local coverage of community-focused journalism from local outlets, statehouse and statewide news often has been overlooked or lacked a diversity of coverage.
The Center Square, launched in May 2019, fills that state-level gap with focused reporting of government and other news that impacts the lives of taxpayers and job creators. Our journalism does not lead with horrifying, frame-by-frame videos of shootings, repetitive images of burning buildings, or the salacious back and forth between presidential campaigns that fuel the opinion-driven, 24-hour television news cycle.
That news is important, but there is no shortage of it.
Rather, the journalists at The Center Square focus on the facts that matter and the stories that matter within the states. The Center Square is a newswire service that produces fact-based, accurate news before it is spun up into opinions from talking heads and ivory-tower pundits.
State-level reporting may never have been more important than it is today. And the discussions, debate and decisions that are occurring within our statehouses arguably are more impactful to the daily lives and futures of all Americans.
This is where The Center Square focuses its journalism. Our team of experienced journalists publishes balanced, accurate and timely straight-news reporting on the issues that shape our lives in the states. This work is as unique in media as it is essential to the understanding of what's truly happening in statehouses and across our states. Our team conveys this news with a transparent perspective, a taxpayer's sensibility, that allows our readers to best understand the news in terms that apply to all news consumers.
Today, our team of journalists produces upwards of 60 stories per day – nearly 300 each week. As a means of guiding our audience to the most impactful of these articles, I'll recap the critical state-level news from across the country that you may have missed elsewhere in the past week, and share it here with you in a column we have named The Sunday Read.
* * * *
OREGON
As the country continues to address not only the COVID-19 pandemic and escalating racial tensions amid calls for police reform, some West Coast states also have had to battle an intense wildfire season. The Center Square reported in the past week that the wildfires thus far in Oregon present an estimated $100 million price tag for taxpayers. These fires also forced tens of thousands of citizens to evacuate and weigh heavily on an already struggling job market in Oregon, California and Washington.
NEW JERSEY
At a time when government watchdog Truth in Accounting put the state debt for every taxpayer in New Jersey at $57,900, lawmakers and Democrat Gov. Phil Murphy administration are moving forward with $4.5 billion in new borrowing from the federal government. The Center Square reported that borrowing, combined with a new "millionaire's tax," is Murphy's plan to help close the gap in a budget hampered by the coronavirus pandemic. "You are borrowing to offset revenue reductions," Murphy said. "And while revenues may have settled on a little bit of a stronger number than when we originally submitted, it is still off dramatically."
ILLINOIS
A scenario similar to that in New Jersey is looming ahead of a ballot initiative that seeks to approve a progressive income tax in Illinois. The Center Square reported legislators in the state have a slimmer chance of balancing the state's budget without additional borrowing or growing the state's backlog of unpaid bills because congressional agreement on additional federal aid for states is elusive.
On Thursday, The Center Square reported that Illinois Republican Congressman Darin LaHood introduced federal legislation named the Taxpayer Protection Act that would prevent "blank-check bailouts" of states and require states that have poorly managed their finances to demonstrate that they modify future spending.
Additionally, Illinois lawmakers at the state and federal levels introduced proposals within the past week to help offset the cost of remote learning for parents. The plans would net the average Illinois parent of a student learning remotely more than $20,000 in cash and tax breaks. Illinois House Republicans are pushing legislation that would give parents of a child enrolled in virtual learning $5,500 in tax credits for the extra costs associated with the change, including daycare, tablets and school supplies.
MICHIGAN
Michigan's governor has signed 182 Executive Orders in 2020. Her most recent, issued in the past week, has nothing to do with managing the COVID-19 pandemic as do the vast majority of her other EOs. Instead, executive order 2020-182 was signed to address the highly debated issue of climate change by vowing to make Michigan carbon-neutral within 30 years. The costs of attaining this goal haven't yet been addressed. However, the expense of the plan and impact to taxpayers and businesses, Whitmer claimed, will be offset by the creation of high-paying jobs in the energy sector.
Separately, Whitmer's COVID-19 lockdown has vexed industry leaders in Michigan, who say the orders have jeopardized the long-term economy of the state's restaurant and hotel industries. The Michigan Restaurant & Lodging Association released an estimate in the past week that projected as many as 4,000 restaurants (22% of Michigan's hospitality businesses) probably won't survive past February 2021.
LOUISIANA
Louisiana media outlets have written countless stories about a handful of coastal parishes suing oil and gas companies claiming they are responsible for damaging the Gulf Coast. However, few stories have been written about coastal parishes that not only are declining to join the lawsuits, but believe that they are dangerous. The Center Square covered a webinar series organized by the Grow Louisiana Coalition in which Terrebonne Parish President Gordon Dove, Lafourche Parish President Archie Chaisson and others criticized the lawsuits, saying they place the state's economy in harm's way and threaten jobs.
TENNESSEE
Before Tennessee Education Commissioner Penny Schwinn took the hot seat and testified before lawmakers Tuesday, The Center Square reported about the significant amount of turnover in Schwinn's Department of Education. A Tennessee lawmaker cites turnover and a loss of institutional knowledge as a reason to take a no-confidence vote on Schwinn. Under Schwinn's leadership, a total of 405 employees, or roughly 33 percent, have left the department. The vast majority of employees leaving the department have resigned – about two-thirds of the total number. Five of 11 cabinet-level executives hired or retained by Schwinn have left the department or been removed from executive positions since October 2019.
ARIZONA
The Center Square reported on how the unexpected death of Supreme Court Justice Ruth Bader Ginsburg and her subsequent replacement could hinge upon a special election to replace former Sen. John McCain. State law says the winner of the special election to replace McCain would be immediately seated instead of taking office in January. If Democrat Mark Kelly were to win, he could become a pivotal "no" vote against a Trump appointee – should Republicans take longer than it would for state elections officials to confirm his victory over Trump ally Republican Sen. Martha McSally. As it stands, Utah Republican Sen. Mitt Romney's announcement that he would vote on a Trump appointee saves Arizona from even more national scrutiny beyond that of its newfound swing-state attention.
PENNSYLVANIA
An analysis of state employee wages in Pennsylvania of data from the past several years by The Center Square revealed that public-sector salaries have increased even as the total number of state employees has declined. Based on data collected by government accountability watchdog Open The Books, state employees in the commonwealth averaged a salary of $60,497 in 2019. About 6,700 state workers are paid $100,000 or more – with 1,800 of them working for the Pennsylvania State System of Higher Education.
OHIO
The state of Ohio continues to work on plans to undo HB6, an energy bill that passed in 2019, which increased rates for customers of electric provider FirstEnergy and other power producers as part of the Ohio Clean Air Program. HB6 led this year to the corruption-related arrest and charges against former Republican House Speaker Larry Householder. The Center Square reported that Ohio Attorney General Dave Yost filed a civil lawsuit in Franklin County (Ohio) Common Pleas Court that names Householder, FirstEnergy and others, and attempts to find relief for ratepayers whose electricity bills would have radically increased as a consequence of the $60 million "public corruption racketeering conspiracy" that fueled the legislation.
* This article was originally published here
HELP STOP THE SPREAD OF FAKE NEWS!
SHARE
our articles and like our
Facebook
page and follow us on
Twitter
!