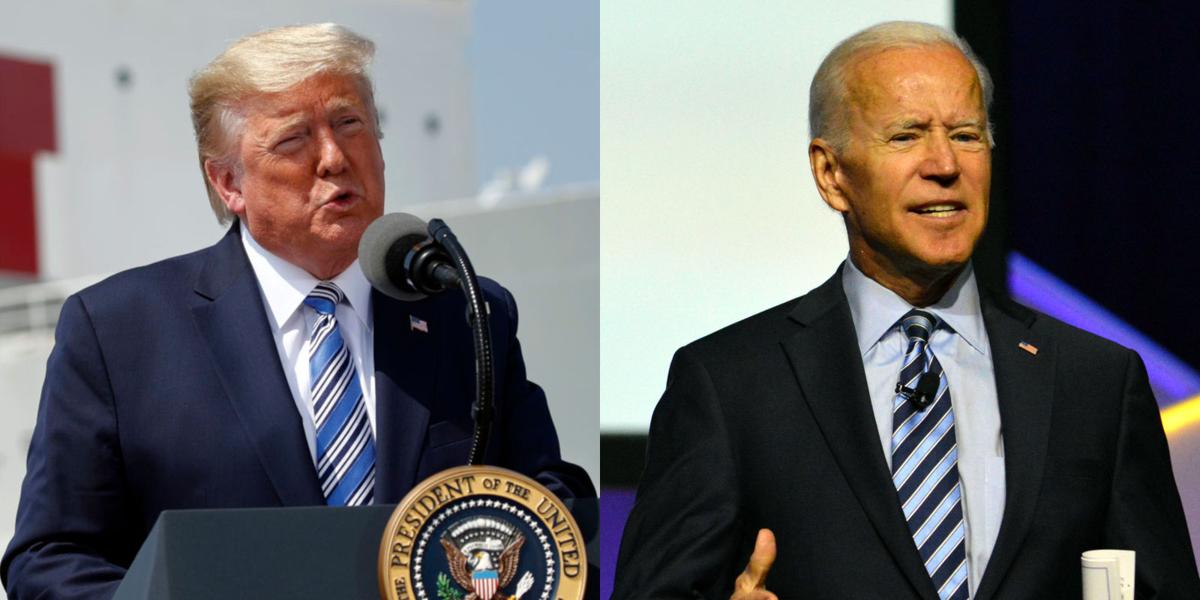 Joe Biden outraised Donald Trump by nearly a three-to-two margin last month, while Trump ended the month with a greater than five-to-four advantage in cash on hand, according to campaign finance reports filed with the Federal Election Commission June 20.
The Biden campaign raised $37.0 million in May, 39% more than the Trump campaign's $24.9 million. Biden's campaign spent 71% more than Trump's ($24.5 million to $11.7 million).
As of May 31, the Trump campaign had 27% more cash on hand than the Biden campaign ($108.1 million to $82.4 million). Trump has raised 28.6% more than Biden since the beginning of 2017 ($287.5 million to $215.4 million).
Biden's campaign raised 15.3% less in May than it did in April ($37.0 million versus $43.7 million), while Trump's raised 47.2% more ($24.9 million versus $16.9 million).
Trump's $287.5 million in overall fundraising is the third-highest figure for any presidential candidate at this point in the past four cycles. The only candidate to raise more was Barack Obama (D), who had raised $375.4 million in inflation-adjusted dollars at this point in 2008 and $305.4 million at this point in 2012. Trump's cash-on-hand total of $108.1 million is the second-highest in the past four cycles, bested only by Obama's $126.2 million in inflation-adjusted cash on hand at this point in his re-election campaign.
Biden and Trump's combined $317.9 million in fundraising is the third-highest in the four most recent election cycles. At this point in the 2008 campaign, Barack Obama (D) and John McCain (R) had raised a combined inflation-adjusted $532.7 million. Obama and Mitt Romney (R) had raised a combined $447.7 million in 2012, while Trump and Hillary Clinton (D) had raised a combined $317.9 million.
– The Center Square
* This article was originally published here
HELP STOP THE SPREAD OF FAKE NEWS!
SHARE
our articles and like our
Facebook
page and follow us on
Twitter
!