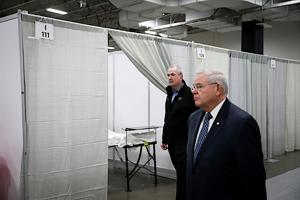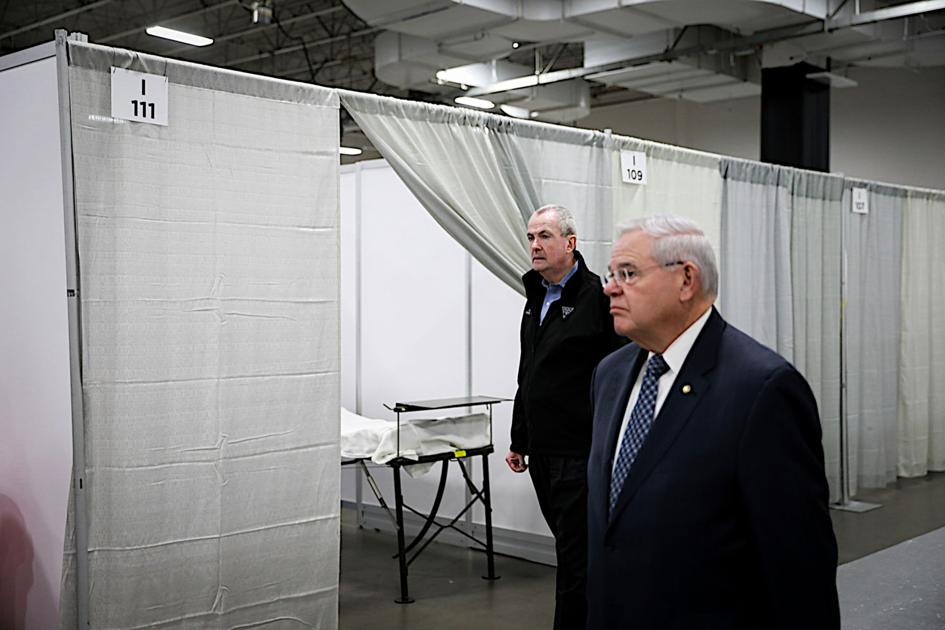 (The Center Square) – Two to three additional Republicans will join Sens. Bob Menendez, D-N.J., and Bill Cassidy, R-La. in sponsoring a bill that will provide billions of dollars to states to help with revenue shortfalls attributed to the coronavirus pandemic, Menendez said Monday.
"They will be representative of a significant cross section of the country," Menendez said. "And one may not be so surprising, but the other one will be."
Menendez appeared with Gov. Phil Murphy at his Monday news conference. Murphy has repeatedly called for state funding he says will in part fund teachers, police, firefighters and other emergency workers. Some, including Senate Majority Leader Mitch McConnell, have said they don't want to fund "blue states" they feel have mismanaged their budgets.
"These are the minds that Sen. Menendez has been working hard to change," Murphy said. "Some have suggested that it's the fault of the states that COVID-19 has ravaged us. Forget the fact that we have lost more than 9,000 New Jerseyans to this illness. Forget the fact that we have had to shutter our economy to try to save lives. To them all they say is what past administrations have piled up."
The state has recorded back-to-back surpluses, made "historical unprecedented pension payments" and made payments into the state's rainy-day fund for the first time in a decade.
"No one has asked for a bailout," Murphy said. "All some in Washington can hear are the noises from our past."
Support for state funding is now coming from both sides of the aisle, Menendez said.
"Democrats understand what is at stake, and more Republicans are starting to see what is happening in their states grow more dire, both in the number of COVID cases and the economic impact," Menendez said. "This isn't a blue state or a red state issue. This is an American issue."
The fastest way to jump-start the economy is through testing, he said.
"That's why we need a national strategy for widespread testing so everyone who needs a test can get a test, something promised by the national administration but not yet delivered," Menendez said.
Murphy said he will announce if the July 7 primary will happen later this week, saying he will be watching 33 municipal elections that are being conducted by mail Thursday. An announcement about testing and contract tracing will be made Tuesday, the governor said.
The number of cases and hospitalizations is trending downward, but "the house is still on fire," Murphy said. The number of COVID-19 patients on ventilators was 970, marking the second straight day the number was under 1,000, Murphy said. The number of hospitalizations related to the virus dropped by 430 from Saturday through Monday, he said. State health officials report 9,310 coronavirus deaths and 139,944 cases, the second highest in the U.S.
* This article was originally published here
HELP STOP THE SPREAD OF FAKE NEWS!
SHARE
our articles and like our Facebook page and follow us on Twitter: